The small is the revelation of the great, and this present time is the maturing of eternity. — Karl Rahner
📷 My traveling companions for the day.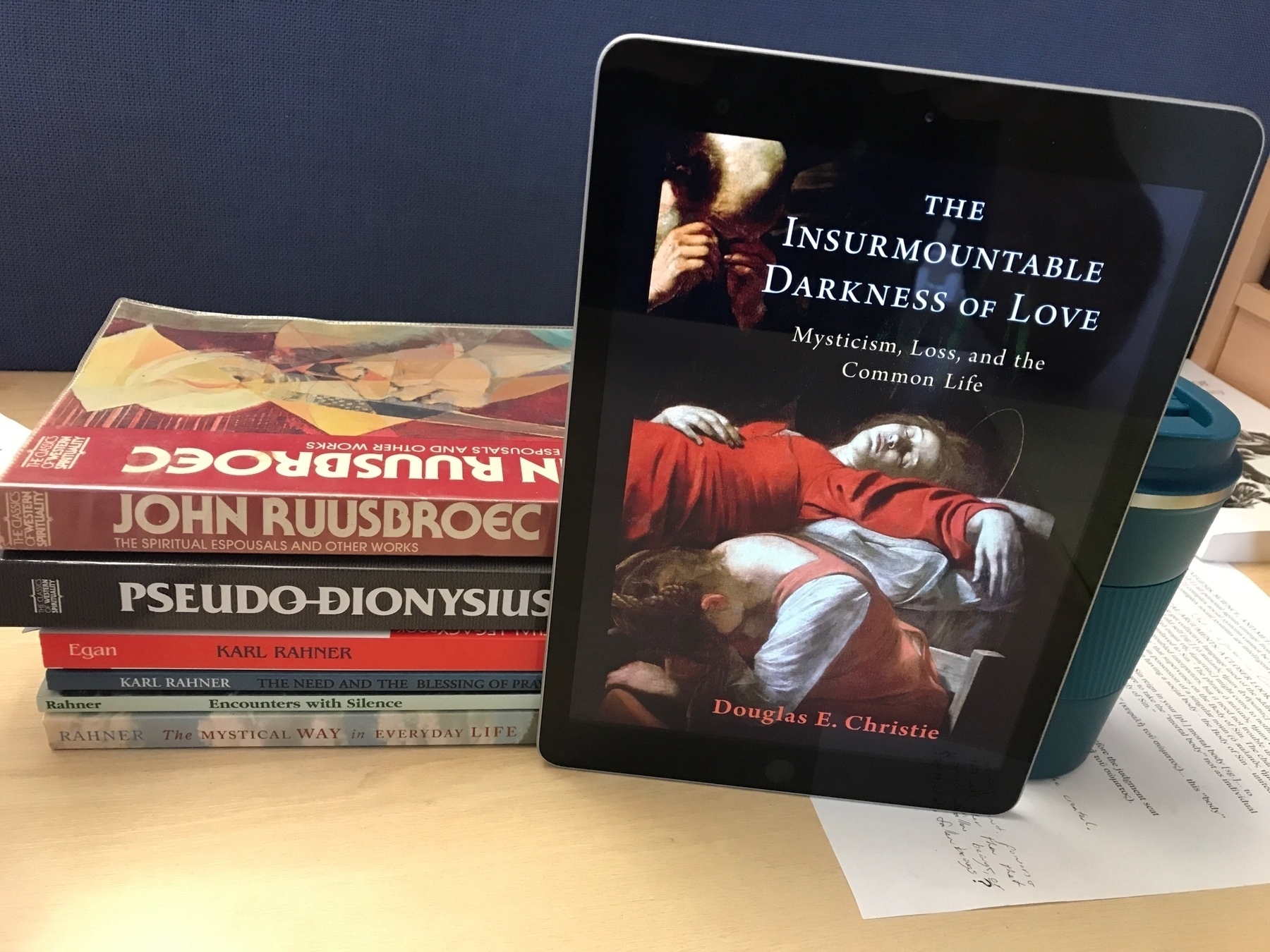 Edinburgh bound. Crossing the Firth.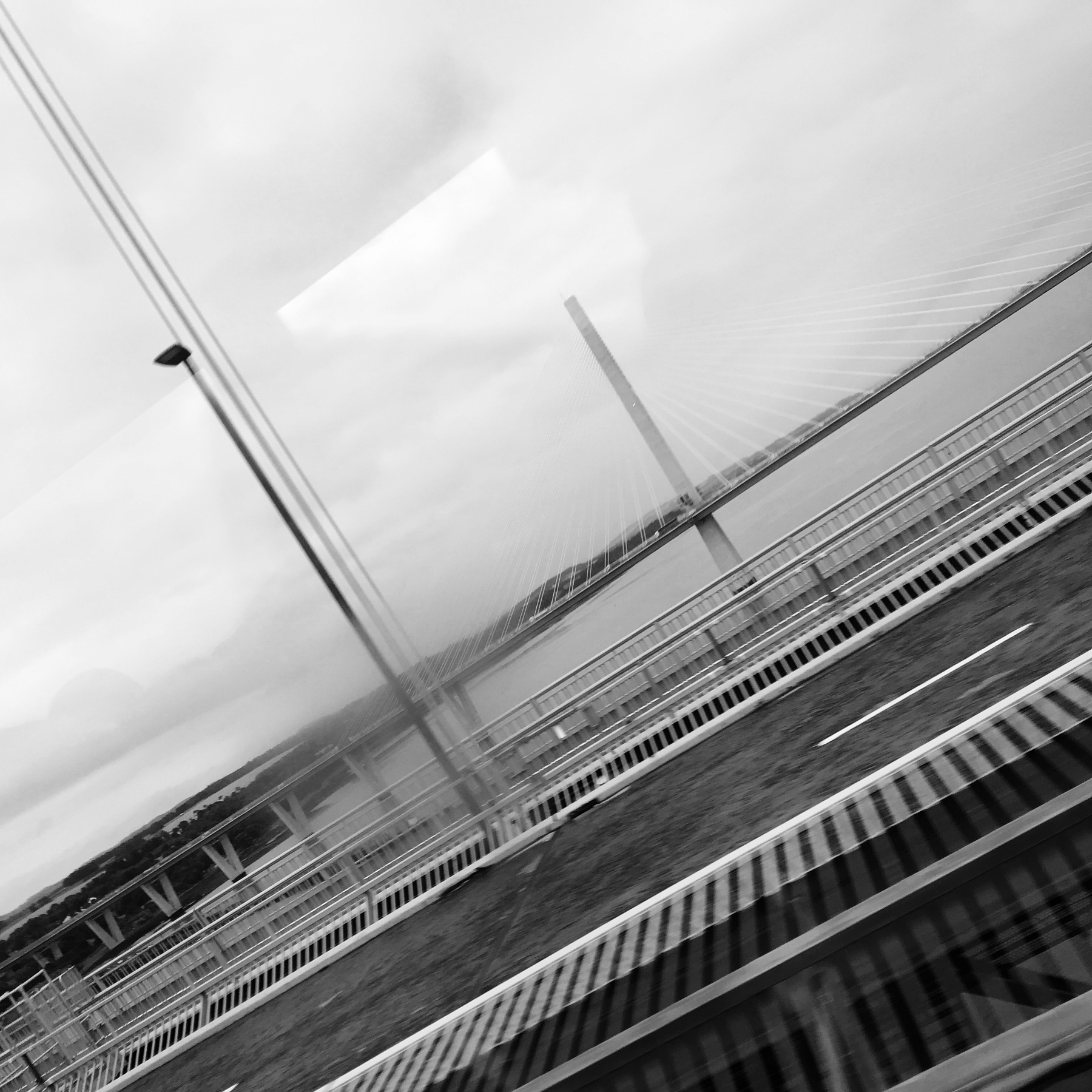 Always love an Edinburgh day, especially one spent in the company of Ford Sachsenmaier, and with an opportunity to see Joel Pierson and his incredible band The Queen's Cartoonists.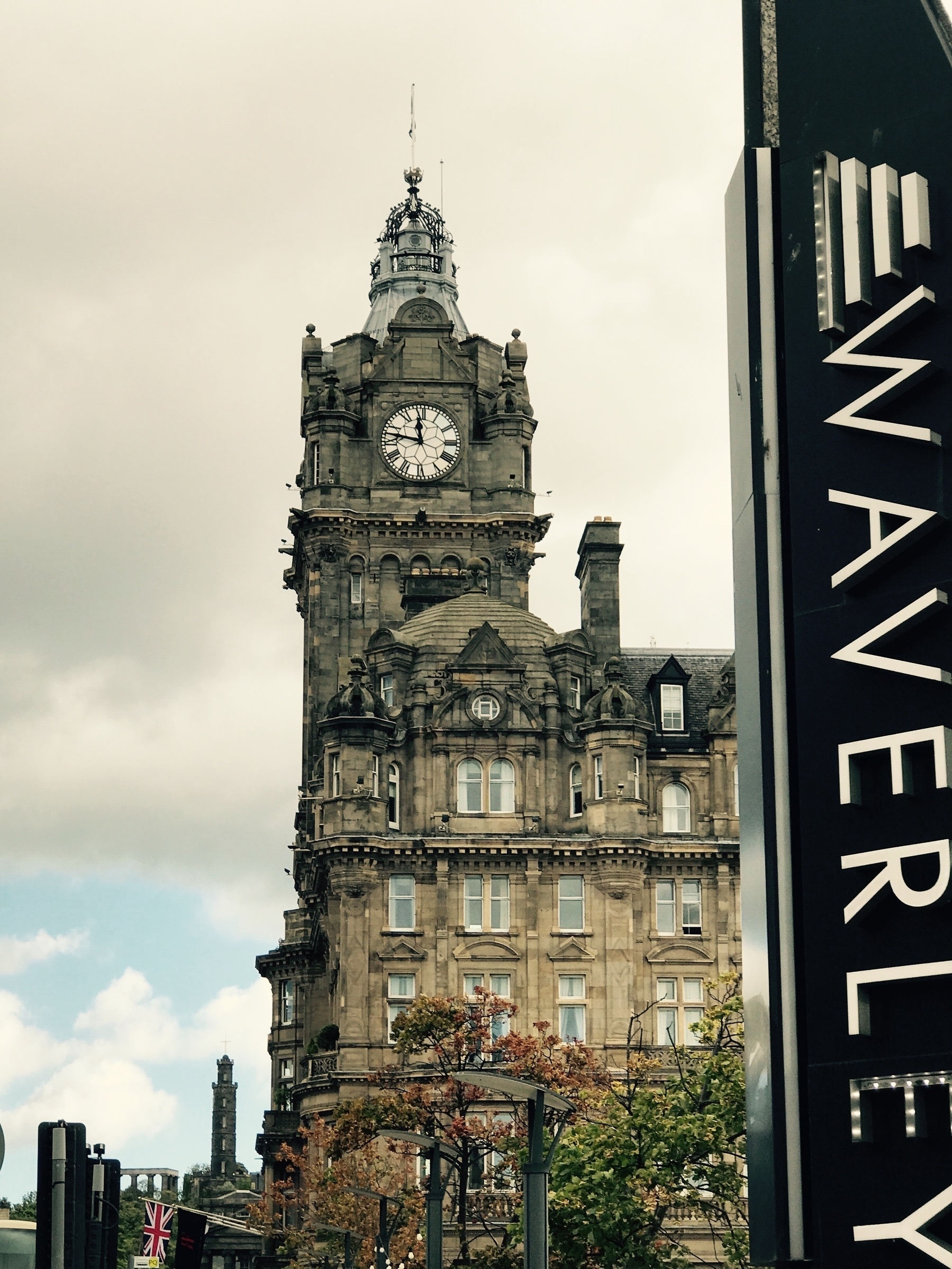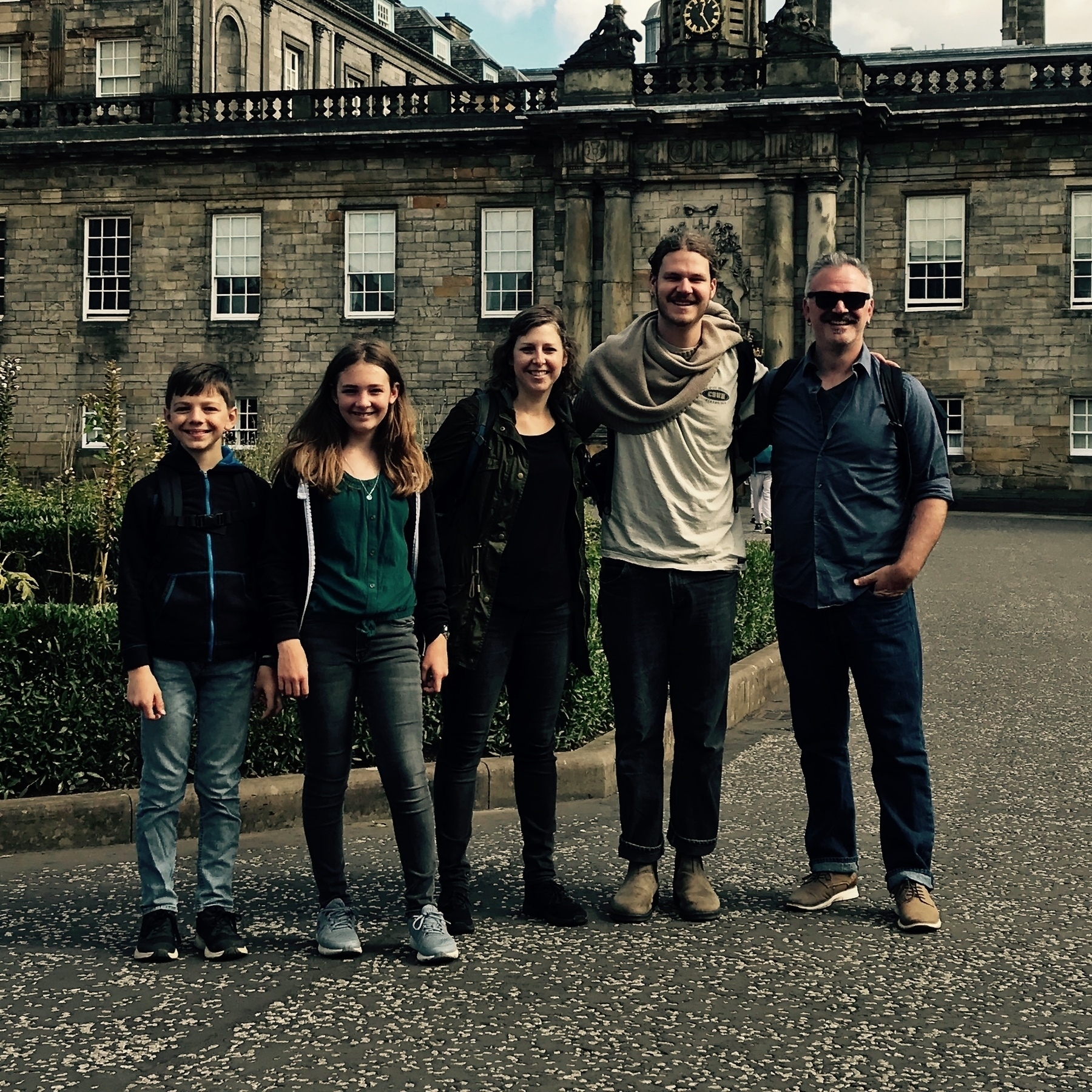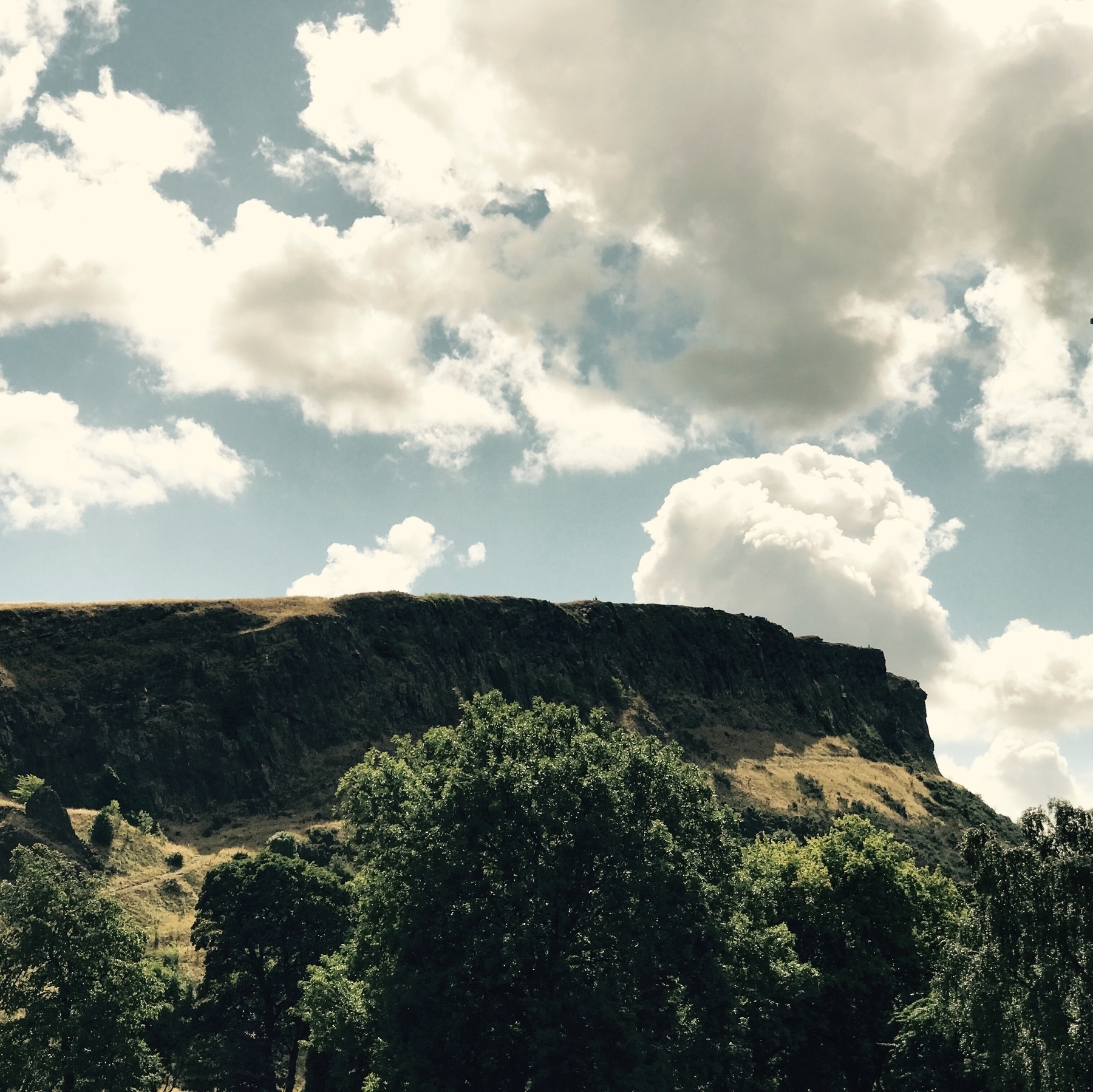 "In appearance he must have been like a thin brown leaf dancing eternally before the wind; but in truth it was he that was the wind."
💬 G.K. Chesterton on St. Francis
📷 🎵 It's not Glasgow, but this view along the Lade Braes alway brings to mind this perfect song: A Walk Across the Rooftops by The Blue Nile.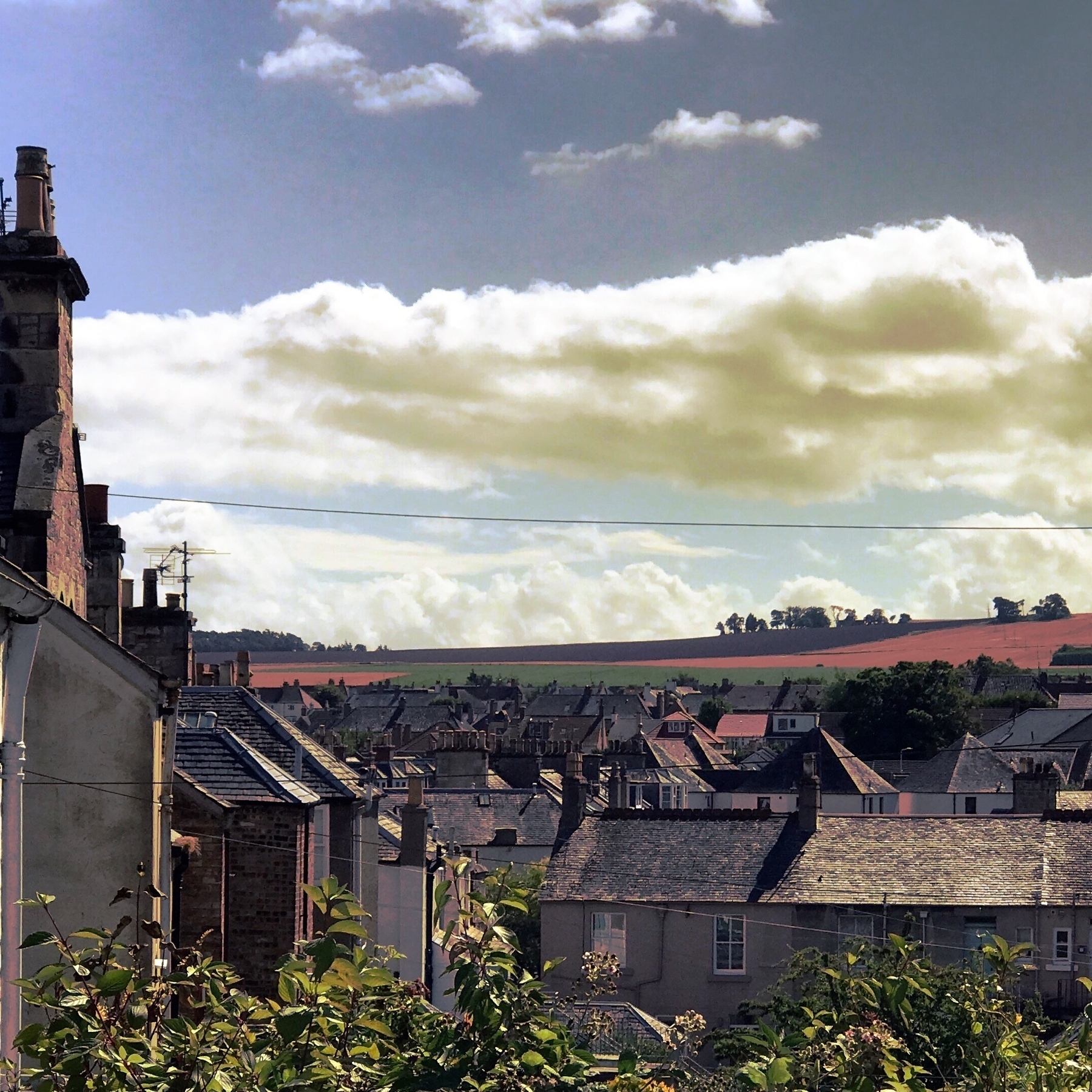 📷 Detail on the facade Holy Trinity Church, St Andrews:
Christ as the pelican feeding her young with her own blood, sustaining them when they cannot sustain themselves.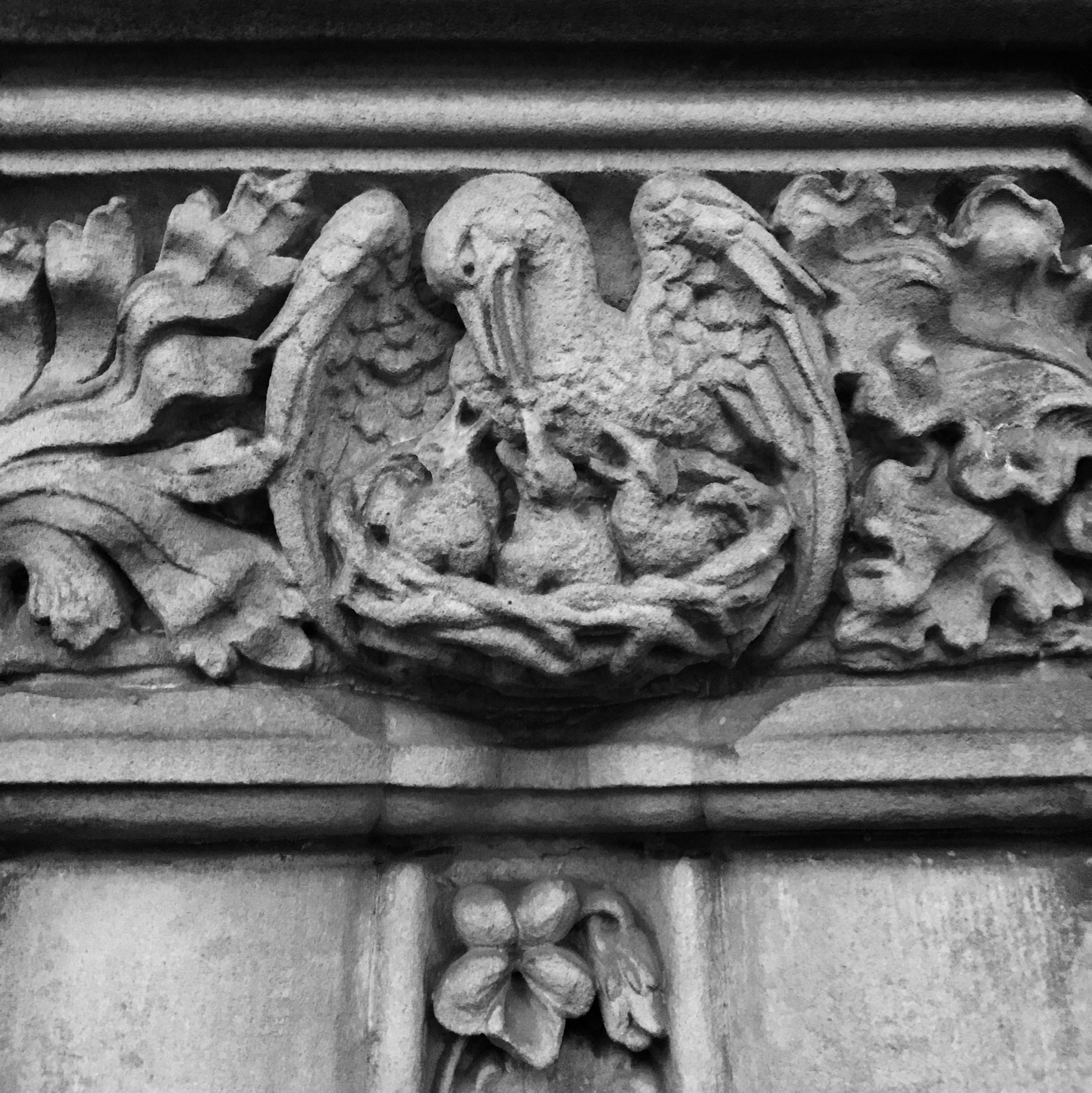 🎵Listening Now: Just Mustard - Heart Under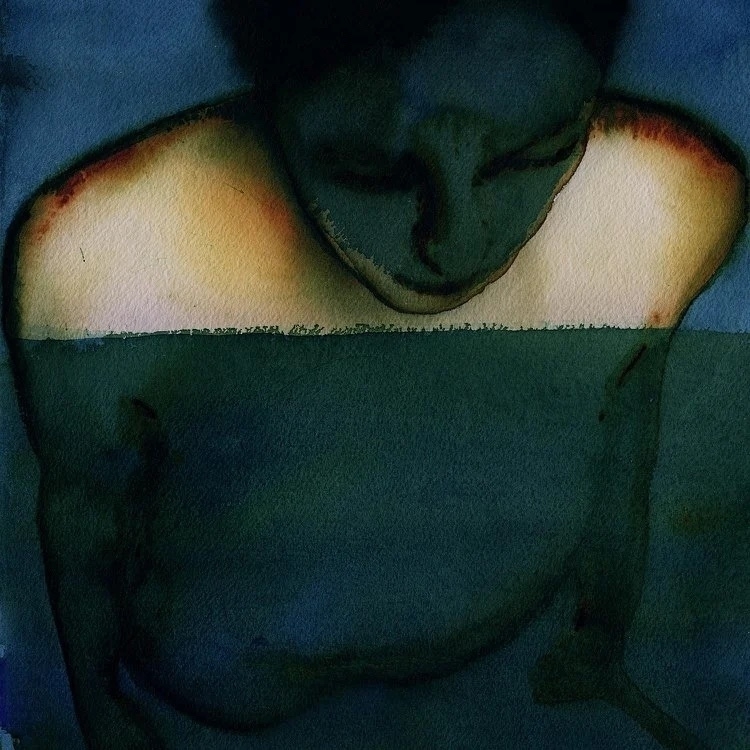 📷 The True Artist Helps the World by Revealing Mystic Truths (Window or Wall Sign), 1967, Bruce Nauman
Taken 2019 at the Philadelphia Museum of Art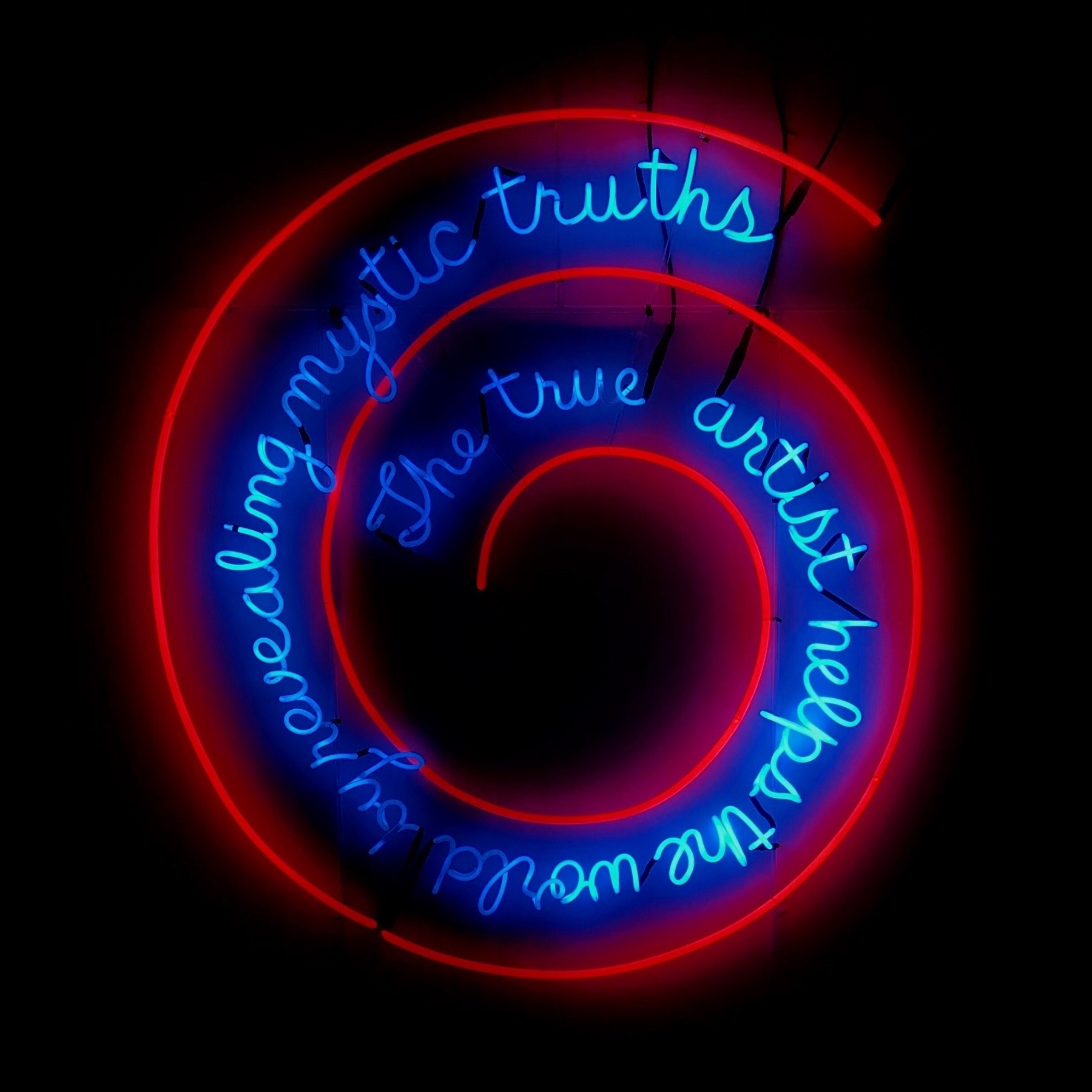 The Gospel - 1, Iconoclasts - 0 😎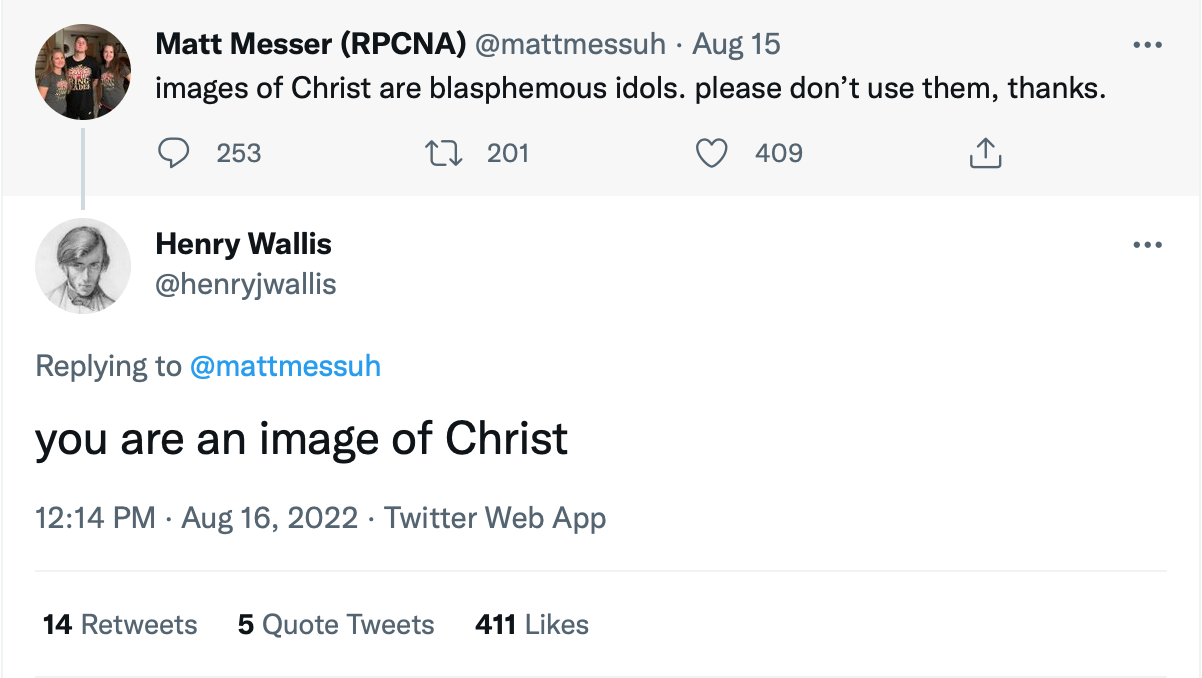 📷 Jude's first day of P7, Greyfriars Primary School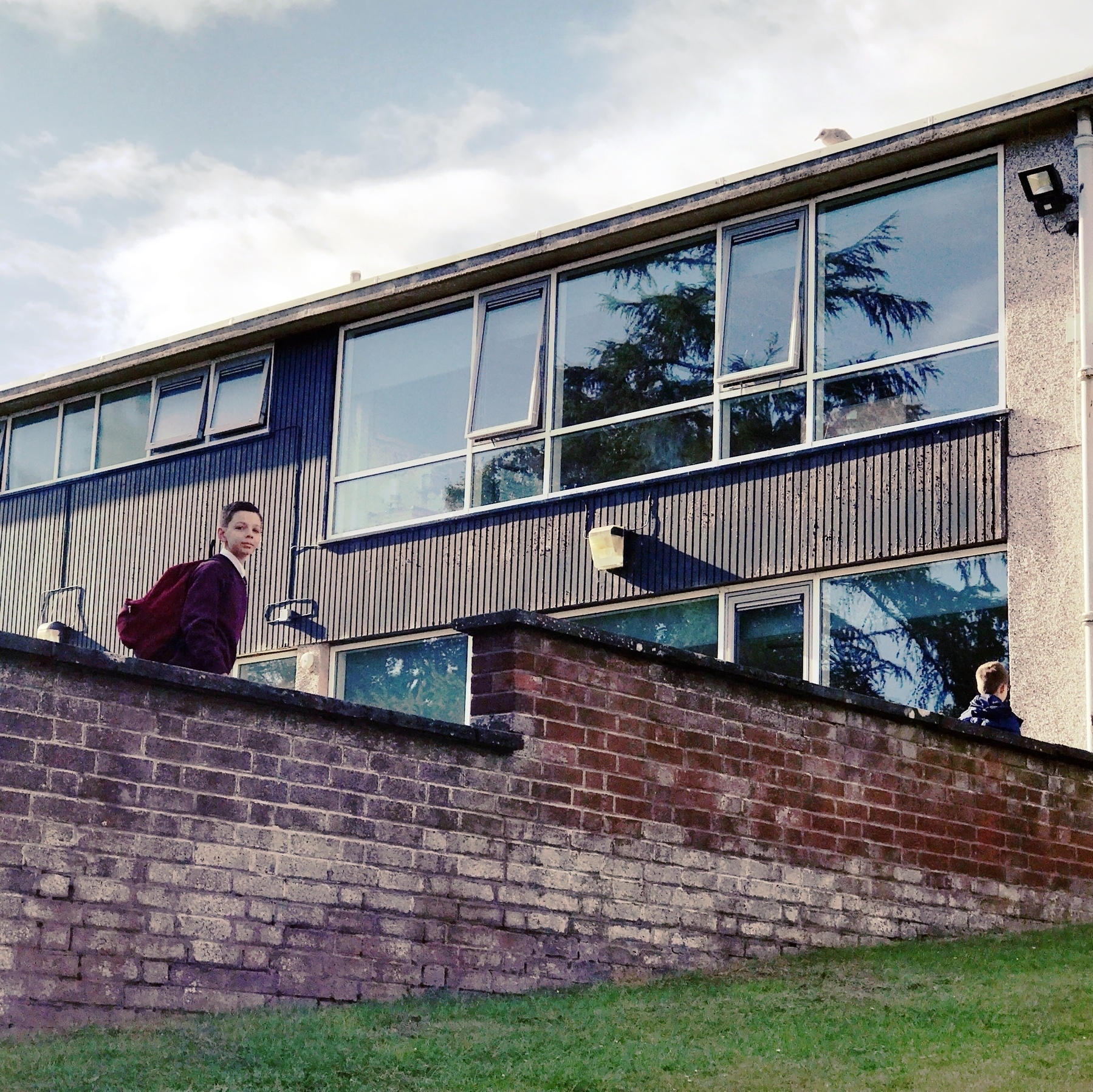 📷 Anna Walks Jude to School, Langlands Rd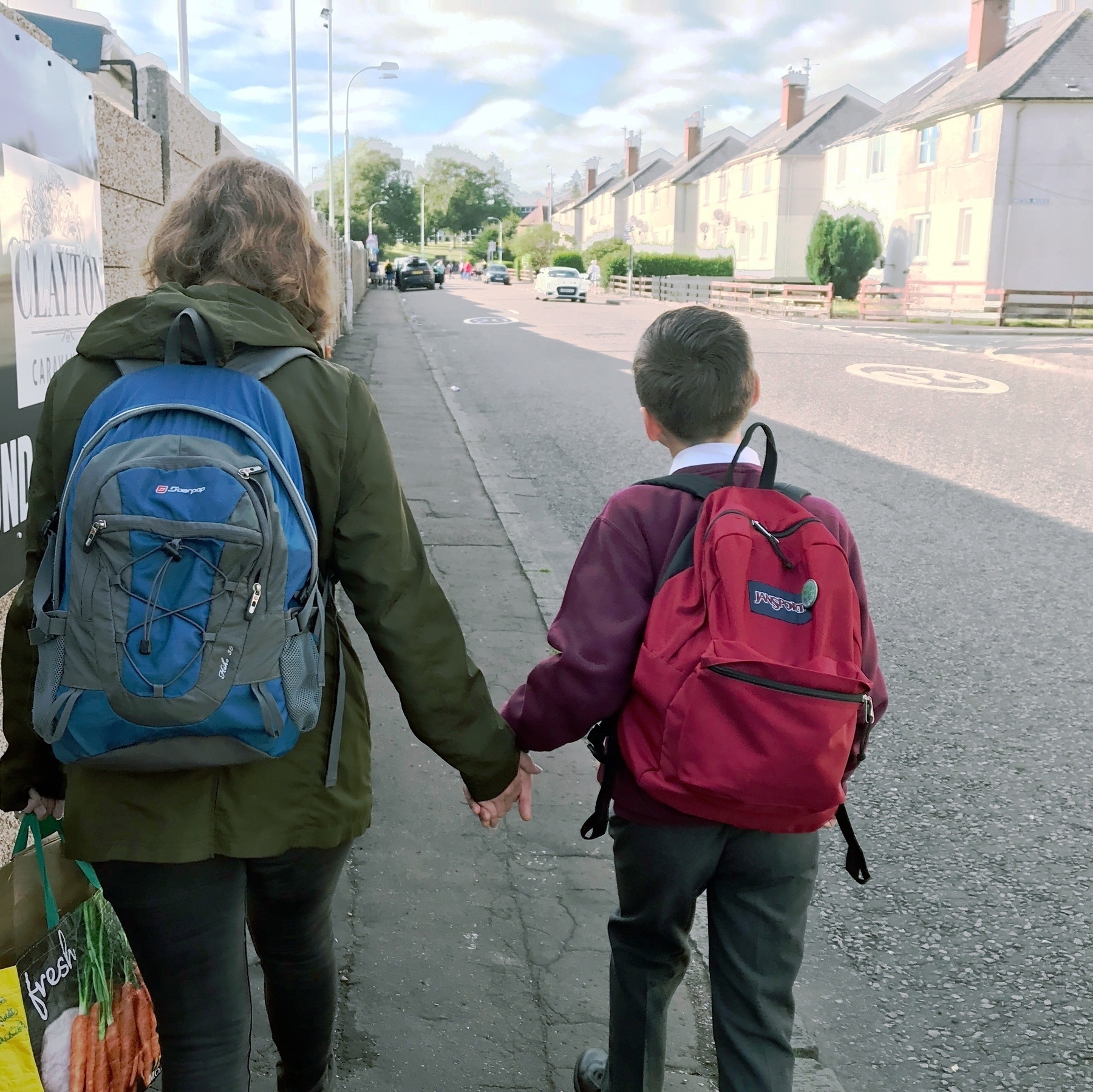 📷 Anna walks Jude to School, Dempster Terrace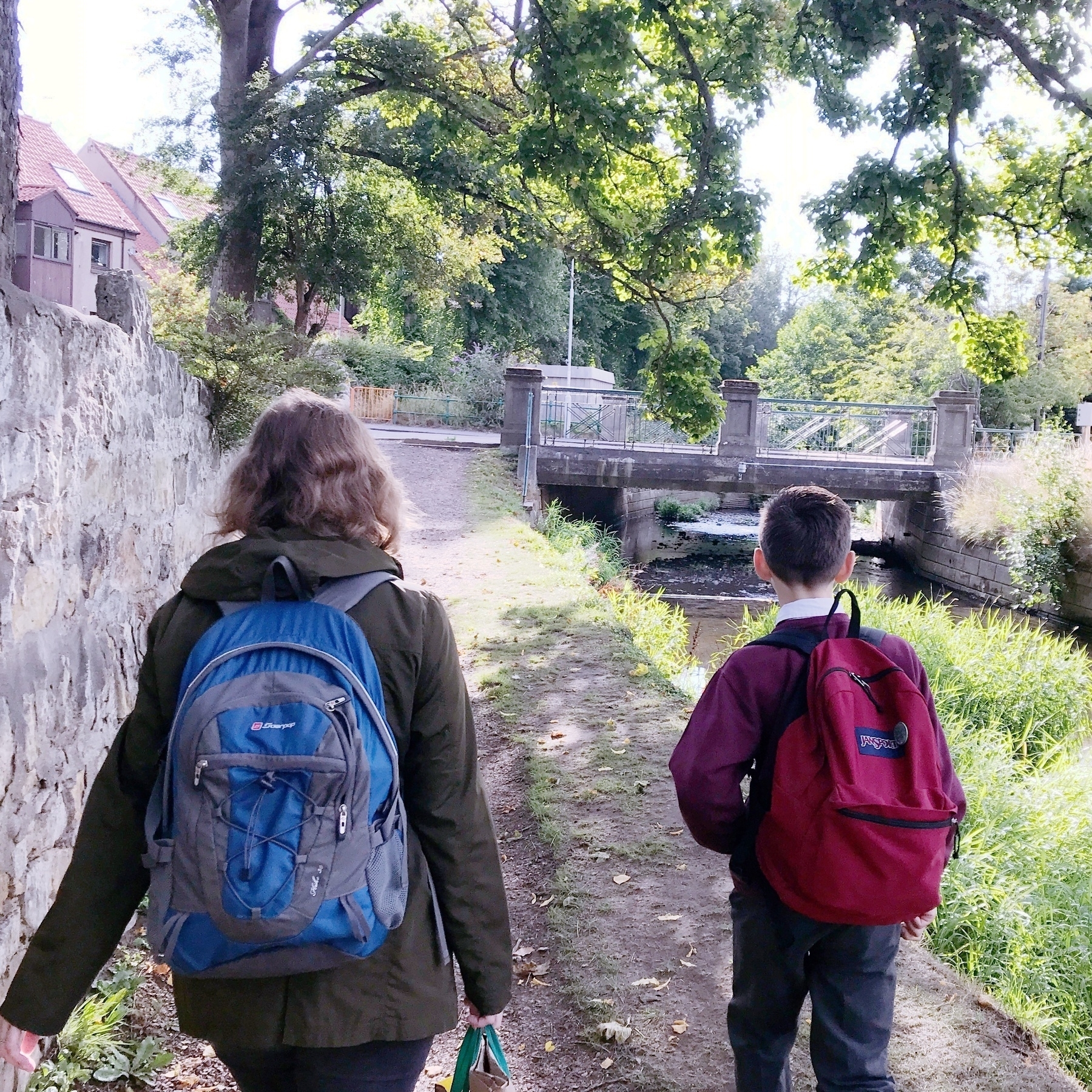 📷 Anna walking Jude to his first ever day of public school at Greyfriars Primary School.
He will do amazing, but his parents are having first day of Kindergarten emotions for their 6th Grader (P7 in the UK) at the moment.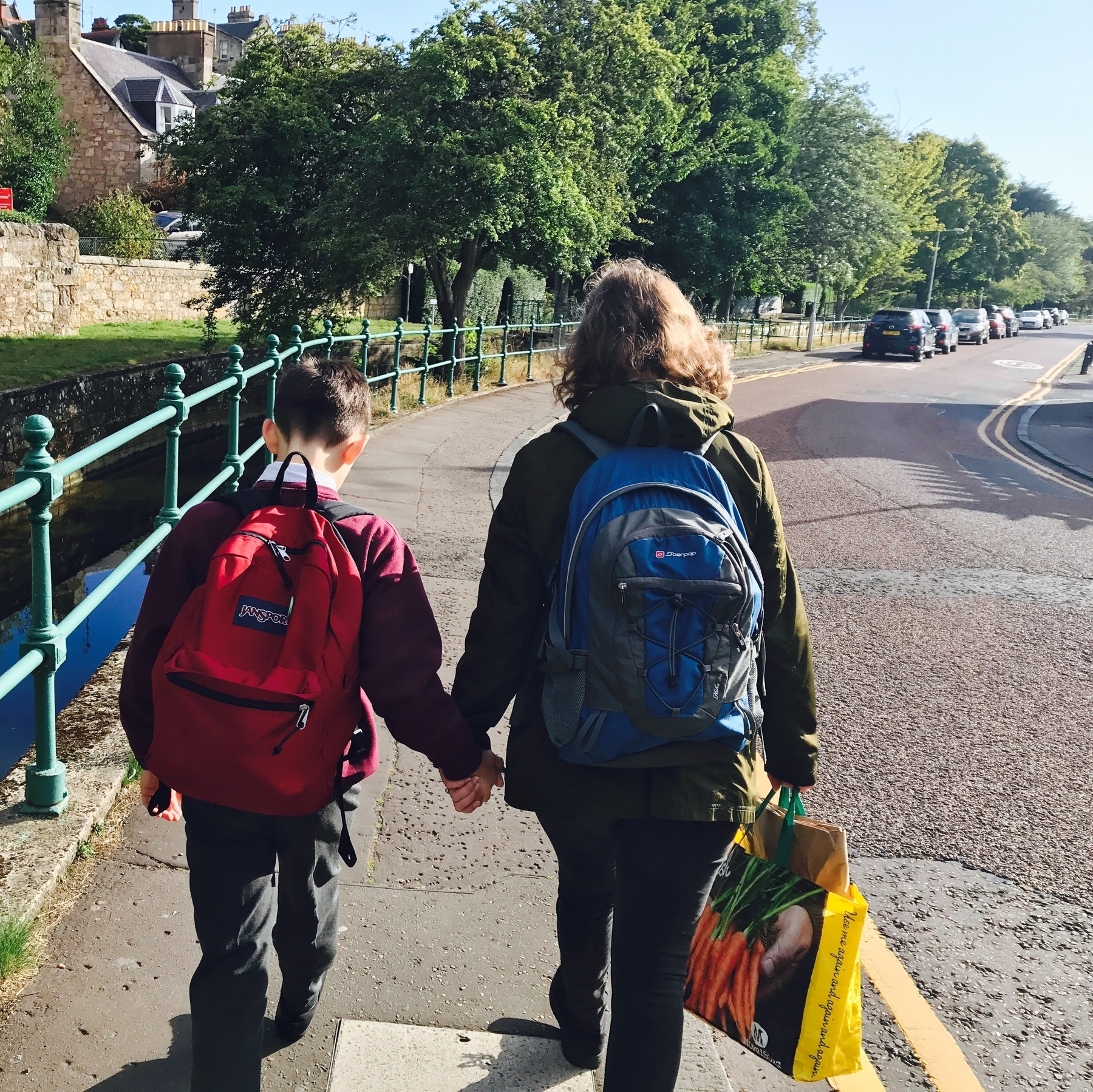 📷 Skies Above Lammas, St. Andrews 2022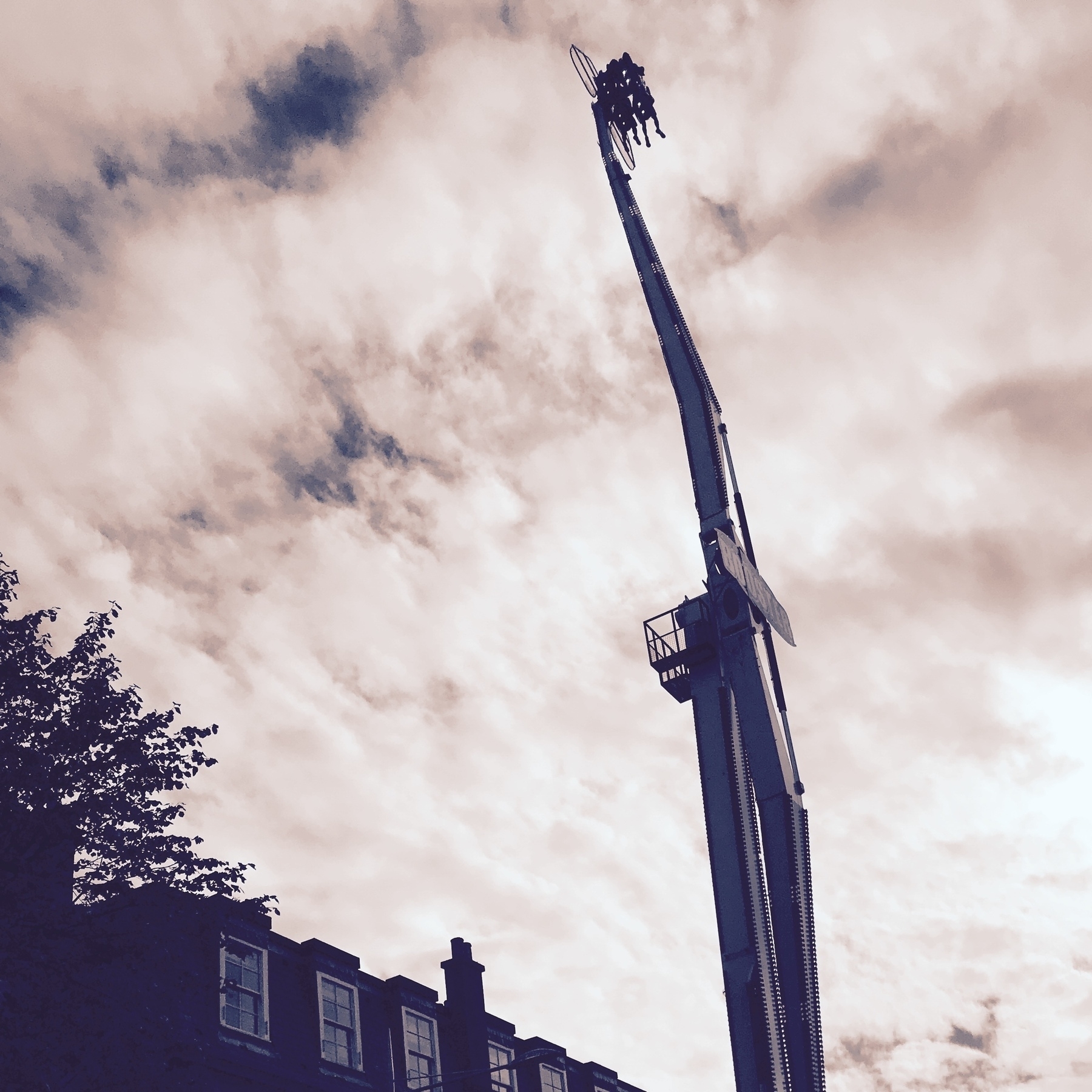 This story is amazing. Medical costs in the U.S. are obscene and this is the kind of philanthropic action needed to clear the decks. Nonetheless, this is still just a band-aid for a deadly serious wound. Long term solutions to ridiculous costs are desperately needed.
'In his last memoir, in 1999, Mr. Buechner recalled his mother, his brother and his childhood friend, the poet James Merrill, all of whom had died. A central character in his recollections, however, is his long-dead maternal grandmother, Naya Kuhn, whom he invites to an imagined conversation in his study at Pawlet.
Searching for insights, he asks her about death: "You've already set sail. What can you tell me about it?"
She responds that she considers it misleading to speak of people as having passed away. "It is the world that passes away," she says.'
Frederick Buechner, Novelist With a Religious Slant, Dies at 96
Buechner, through his beautiful writing, has been for me a true companion in the way. May his memory be eternal.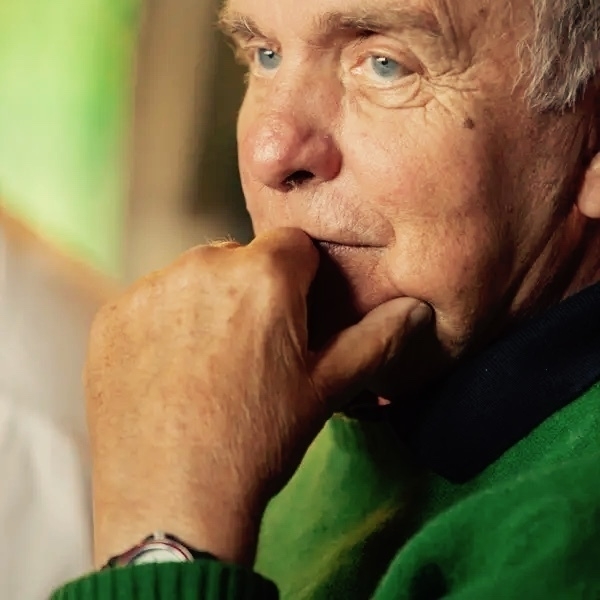 Magritte - The Art of Conversation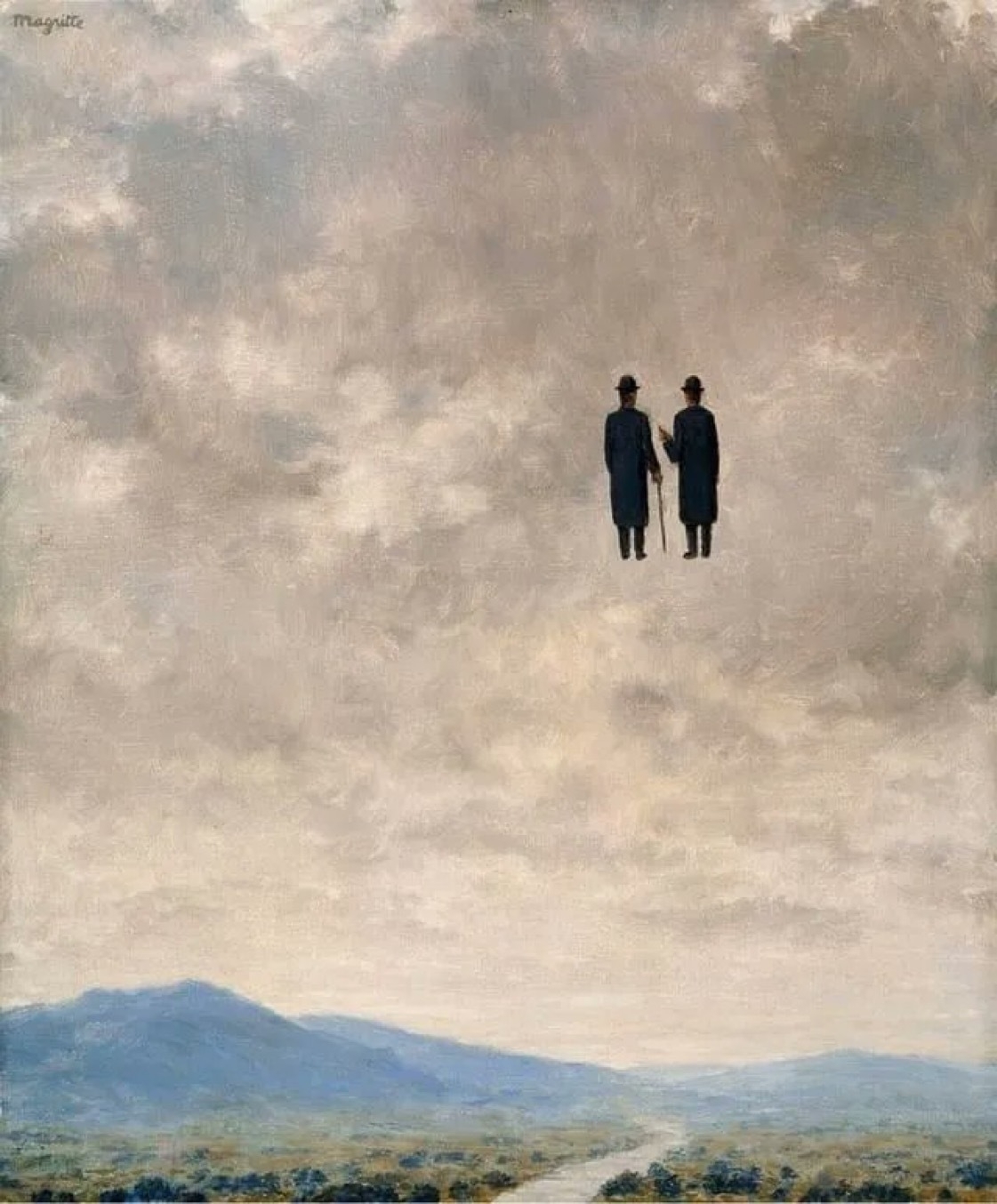 This absolutely beautiful pressing of one of my favorite records of all time arrived on Saturday. Been waiting a long time for a copy on vinyl and I couldn't be happier!🎵